Our new office is located at Level 3, 43 Peel Street, in South Brisbane (close to the corner of Peel and Merivale streets). 
RAILS office is on Level 3. Take the elevator up to Level 3 and you will be greeted at reception.
Our office is accessible for people with mobility issues. 
Entrance - open to the public between 9am and 5pm. 

Elevator - press 3 to go up to RAILS office.

 

 

 

Building: 

Map:

 

 
Getting to RAILS by bus
The closest bus stop is Culture Centre bus station. It is approximately a 7-10 minute walk.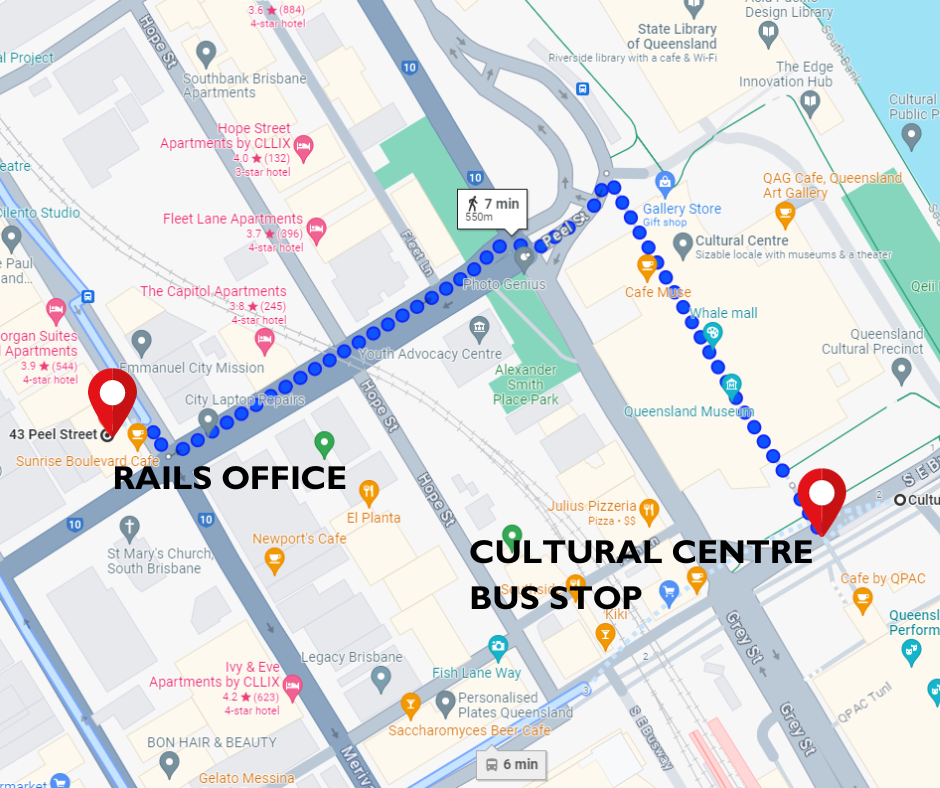 Getting to RAILS by train
The closest train station is South Brisbane. The office is approximately an 8–10-minute walk from this station.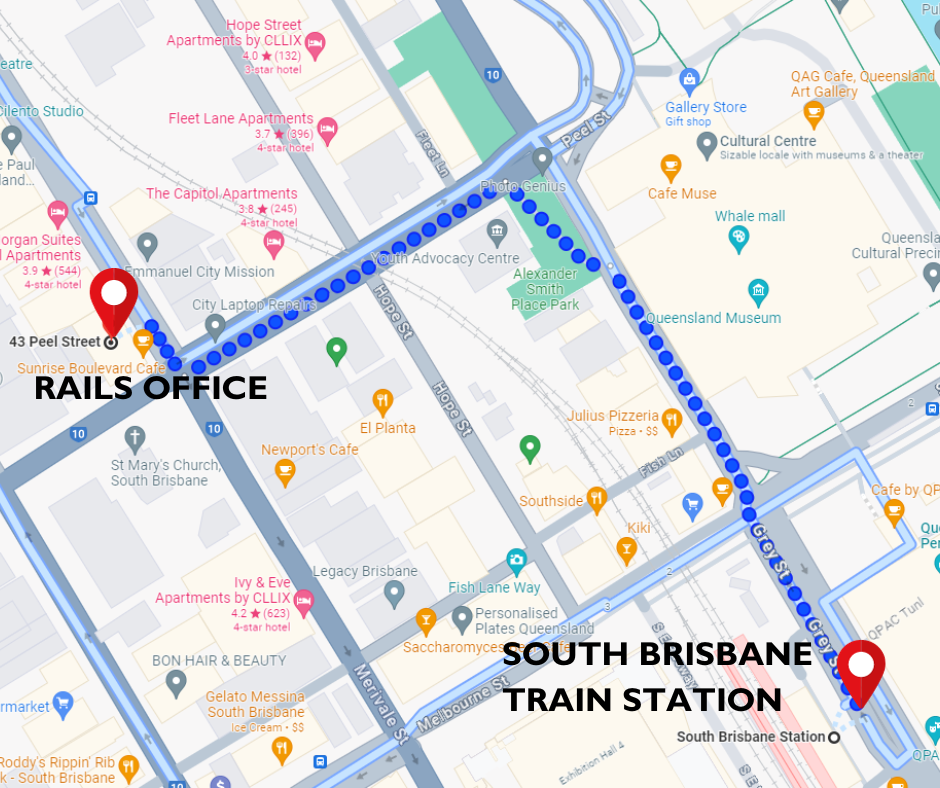 Getting to RAILS by car
If you are using street parking, please by mindful that parking restrictions apply. 
There are 5 visitor parking bays available in the building car park for people visiting RAILS. Visitors can use them while they are at RAILS:
2 parking bays are located on basement 1 
3 parking bays are located on basement 2 
Disability parking is available on basement 1